If you are looking for a dental office, Miami has many, but South Florida Dental Arts, with Dr. Jorge Hernandez at the helm, is the best regarded in the whole city. With a wealth of experience within the dental field, Dr. Hernandez oversees a huge number of different services, all of which are designed to make the lives of his patients better and more enjoyable.
---
We also perform emergency dentist services that include bonding, root canals, crowns, bridges, and more. As a local dentist, we create lifelong relationships with our patients and their families and work to ensure that they receive treatments in a comfortable and relaxed environment. Dr. Jorge O. Hernandez, DDS and our staff invite you to schedule an appointment by calling 305-230-4041 and experience why our patients think South Florida Dental Arts is the best dentist in Miami.
---
Meet The Doctor
---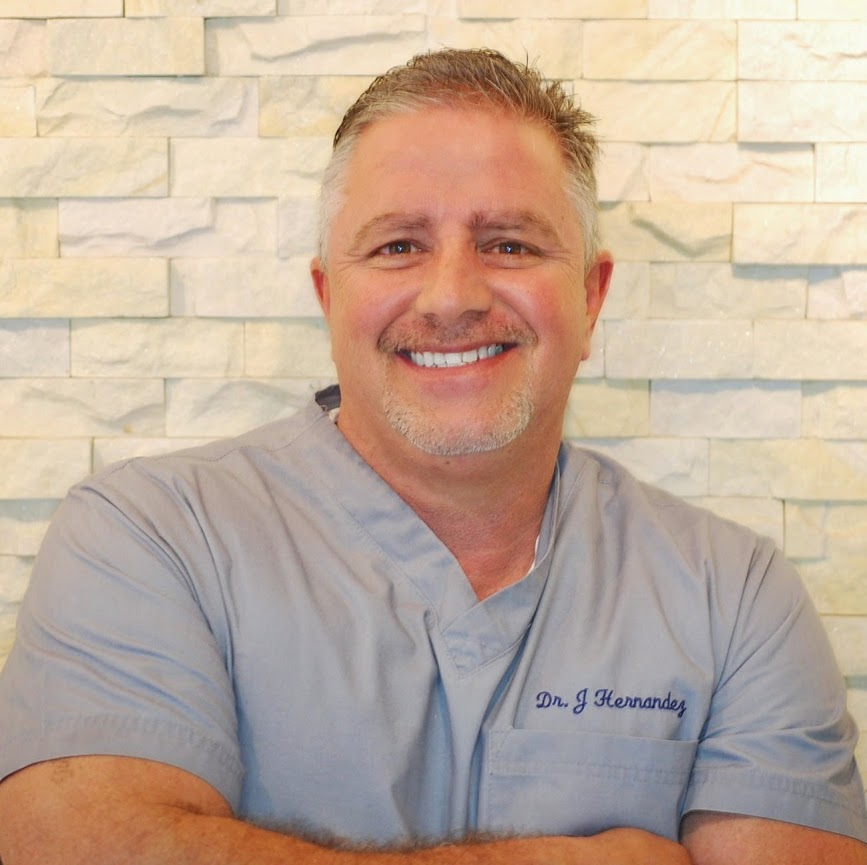 Dr. Jorge O. Hernandez, DDS
Doctor of Dental Surgery
Miami Dentist Dr. Jorge O. Hernandez and the specialized team at South Florida Dental Arts are pleased to welcome you to our Miami dental practice. With a gentle touch, Dr. Hernandez creates beautiful new smiles for people of all ages and walks of life. Your comfort and peace of mind is at the core of everything that happens in our Miami dentistry practice. We have the tools and the technology to improve your smile comfortably and conveniently. You'll be amazed at what we can do. When you need a dentist in Miami Florida.
As, Dr. Hernandez's patient you can rest assured that you'll receive the personalized attention you deserve. South Florida Dental Arts offers virtually all dental procedures right here in our office, so you'll experience convenient dental appointments from the team you trust. There is no need to trek across Miami for orthodontic appointments or cosmetic dental procedures.
Dr. Jorge O. Hernandez has trained with some of the world's top cosmetic dentists. In practice for more than 25 years, he has earned a solid reputation as one of the leading Miami cosmetic dentists. Dr. Hernandez has extensive knowledge in cosmetic dentistry, and provides his Miami dental patients with comprehensive general and cosmetic dental care. Dr. Hernandez is a member of the Internet Dental Alliance, the American Dental Association, the Dental Organization for Conscious Sedation, the Florida Dental Association, the East Coast District Dental Society, and the South Florida Dental Implant Group. Dr. Hernandez has built his Miami dental practice, South Florida Dental Arts, around the needs and comfort of his patients.
Education & Achievements
Graduate, UCE School of Dentistry (1985)
Licensed By Florida State Board of Dentistry (1988)
Private Practice Since (1990)
Completion of the 3i Implant and Prosthetic Course (1990)
Started Practicing Restorative Implantology and Prosthetic with the Branemark System (1995)
Graduate, Misch International Institute Implant and Surgical Program with World Renown Dr. Carl E. Misch (2006)
Member of:
American Dental Association
Dental Organization for Conscious Sedation
Florida Dental Association
East Coast District Dental Society
South Florida Dental Implant Group
American College of Implantology
International Congress of Oral Implantologists
Internet Dental Alliance
Meet The Team
---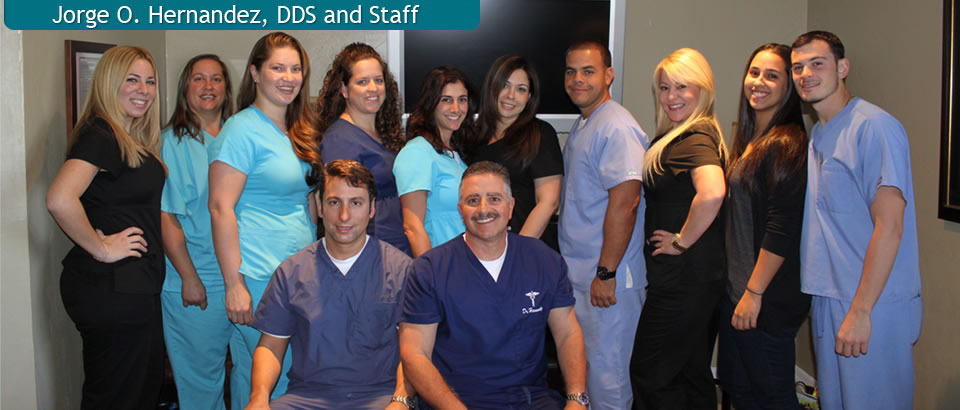 Of course, Dr. Hernandez can't do everything on his own, which is why he employs a highly dedicated and professional team to assist him. You can rest assured that from the moment you walk through the door of this dental office you will be well looked after and, when you leave, you will leave with a smile on your face. It is this dedication to excellence and focus on a patient's individual needs that makes South Florida Dental Arts the best dental office Miami residents can visit.
---