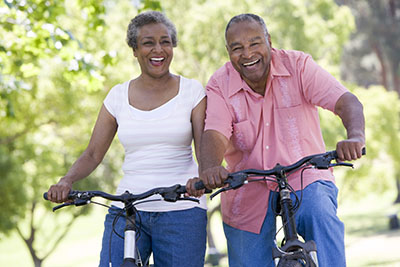 At South Florida Dental Arts, we use Snap-On Smiles to improve the appearance of our patients' smiles. If you are looking for a fast, convenient and affordable way to transform your teeth into something bright, beautiful, and symmetrical, we encourage you to call (305) 230-4041 and schedule an appointment with our Miami, FL cosmetic dentist office. Once here, we will conduct a thorough examination and take x-rays in order to determine what the position of your teeth are, how healthy your teeth and gums are, and what challenges you have that need to be addressed both from a health perspective and aesthetically. We will then make treatment recommendations for you to consider. If it turns out that a Snap-On Smile is your best solution, we will certainly let you know and be happy to answer any questions that you may have. In the meantime, here are some frequently asked questions that we hear and our answers to them.
What are Snap-On Smiles?
Snap-On Smiles is a set of teeth that literally snap in place over your existing ones. They are incredibly thin so they will not make it look as though your teeth are overly large. Instead, it will simply look as though you have a naturally stunning smile. This solution will fully cover your teeth so that you will not have a couple of teeth that are white and beautiful, while others are crooked and yellow. Instead, your entire smile will be beautiful.
Who is a good candidate for Snap-On Smiles?
Most adults are good candidates for Snap-On Smile so long as they have a fair portion of their natural teeth remaining. Keep in mind that a Snap-On Smile is snapped into place over your existing teeth, so anyone that has suffered complete tooth loss would not be a good candidate.
Am I able to eat with Snap-On Dental Veneers?
Yes, you can. You should be able to eat like normal while wearing your Snap-On Smile, though certain foods that are particularly hard or difficult to chew may provide some level of challenge as they would if you were wearing a partial set of dentures. Foods that you may need to avoid are tough meats, hard crunchy bagels, nuts, and anything that would be disruptive to a dental prosthetic.
How do you care for Snap-On Dental Veneers in Miami?
At South Florida Dental Arts, we recommend that you care for your Snap-On Dental Veneers by removing them after each meal and brushing them with a soft toothbrush and warm water. You can also purchase a kit that has been typically formulated to clean Snap-On Smiles. Just be sure not to use toothpaste, as this can be abrasive and take away the luster of your new teeth.
Are Snap-On Smiles Expensive?
No, they're actually incredibly affordable. This is one of the reasons that our 33155 patients enjoy wearing them. They can be less expensive than similar solutions like dental veneers or even a dental bridge.
How do I get a Snap-On Smile in Miami, FL?
At South Florida Dental Arts, we can provide you with Snap-On Smiles to improve your overall appearance. As a cosmetic dentist we are using this solution to replace missing teeth, cover teeth that are dark and stained, and even changing the overall shape and appearance of our patients' teeth. Rather than making direct changes to the teeth, we simply cover them but do so in a way that is truly beautiful and natural looking. To order yours, call (305) 230-4041 and schedule an appointment with our 33155 cosmetic dentist office.
---
---
Related Posts
December 13, 2018
A dental veneers overview will be beneficial to help decide whether or not getting this thin wafer of porcelain permanently bonded to your teeth is a good or bad idea. First, let us define what …
---