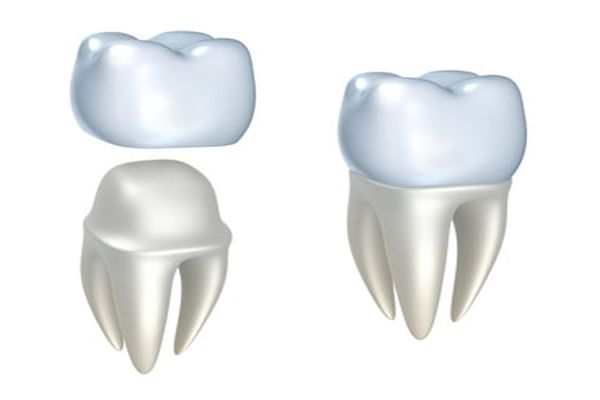 Visit us for natural-looking dental crowns in Miami that will improve the appearance of your smile drastically. If you have worn, damaged, or discolored teeth that are detracting from your great smile, we can help. Our dental crowns are made to improve the appearance, provide protection, and restore the functionality of teeth.
Improve Appearance
Crowns, also known as caps, were traditionally made from unsightly metal alloy materials. You can also have crowns made from gold. These more traditional methods still work, but they do not provide the attractive improvement many are looking for in restorations. Today's dental crowns in Miami are made from high-quality ceramic or porcelain materials. These options are tooth-colored, so they look more attractive than traditional options and will improve the appearance of teeth with worn enamel or decay damage.
Dental crowns in Miami can be shaped to match your other teeth, providing a realistic-looking restoration. Since the crowns are tooth-colored, they look natural. They will also be shaped so perfectly, they will feel like a natural tooth.
Provide Protection
If part of your tooth has suffered damage from a crack, chip, or decay, and the area is too large to hold a filling, dental crowns in Miami can be used to fix the tooth and provide protection. The dental crown can strengthen your tooth if it has been cracked or chipped because it covers the entire tooth and holds it together like a splint. The dental crowns we provide strengthen and restore your entire tooth, rather than a small area like a filling would repair. If you have a missing tooth, the teeth nearby can be covered by crowns to act as extra protection from overuse or uneven pressure that can occur when chewing.
Dental crowns in Miami can also be used if you need a dental bridge or dental implant to replace a missing tooth. Crowns provide an anchor for a dental bridge when they cover the closest teeth to hold the artificial tooth in place. Dental crowns act as a prosthetic tooth when attached to a dental implant. If you are interested in learning more about the teeth replacements that incorporate dental crowns, we can talk about these options when you visit our office.
Restore Functionality
If you have a damaged tooth, you may notice sensitivities and discomfort due to compromised nerves in the tooth. Dental crowns can be used to cover the tooth and provide relief from tenderness, allowing you to use the tooth more comfortably. Misshapen or chipped teeth can also make it harder to speak naturally. Dental crowns will restore the functionality of your tooth, including the ability to speak clearly once again.
To learn more about your options when considering natural-looking dental crowns in Miami, please call to make an appointment with a dentist in our office. We can provide you with the protection and improvement your teeth need.
---
Related Posts
January 6, 2019
Although a dental crown is essentially a false tooth, dentists have ways to ensure that the crown looks as natural as real teeth. In most cases, dental crowns look natural due to the talent of …
---